links
dikymoc
series of exhibitions that started when I lived in Olomouc. Then Bianka and Elza took over and did a great job. The point is to invite or select a fellow student and ask him to make a small exhibition in a week or two weeks time.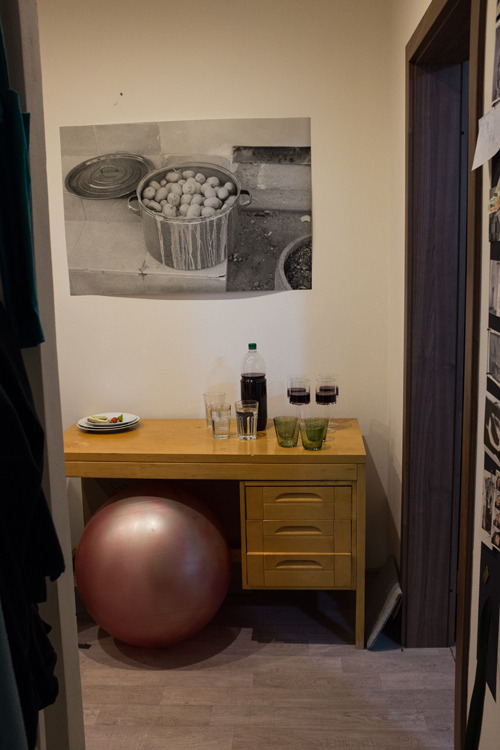 matěj skalický
galerie valchařská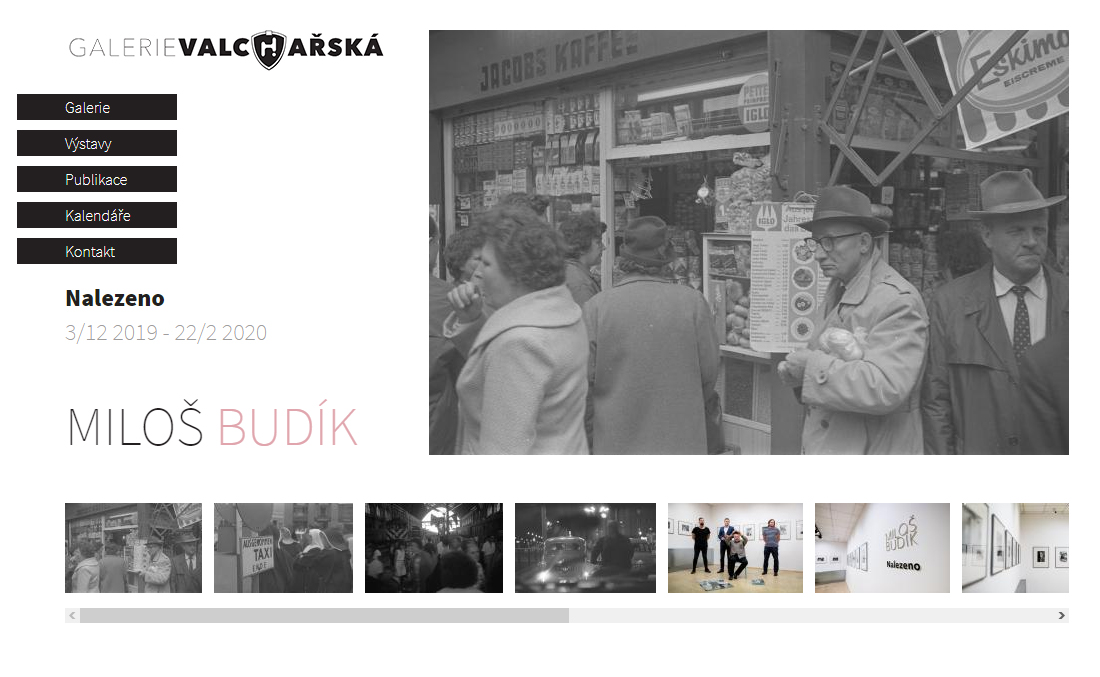 lucia kuklišová
adam kencki ->instagram (personal), instagram (prints for sale), young real art gallery



Adam Kencki's photographs may at first glance seem like a quiet meditation on simple things and moments of life, but they are in fact an endless chain of restless disturbances. His range of genre is elusive and the subject of immediate interest unpredictable.

He chooses the medium of photography among others deliberately, but at the same time he is driven by the creation of images and motivated to his own life.

Exhibitions of his photographic images are thus free-growing organisms, where the memory alternates the idea.
Lucia L. Fišerová
solo exhibitions
2022 Místečko (Spot), Festival UFF Uničov: Hic Sunt Hederex, Uničov, Czechia
2021 Just a game, Prostějov Contemporary Art Festival, Czechia
2019 City – Sea – Chicken, Czech Photo Centre, Prague, Czechia
2019 Area 52, Jazz Club Reduta, Prague, Czechia
2018 Home Again, Photographic Gallery Fiducia, Ostrava, Czechia
2017 No Visitors After Midnight II, OstravaPhoto festival, Ostrava, Czechia
2016 No Visitors After Midnight, Galerie Duha, Prostějov, Czechia
2016 Quality Time, Cafezinho, Amsterdam, Netherlands
2015 Kencki v rámci Rámce, Galerie V rámci, Ostrava, Czechia
2015 About what I was doing outside, Galerie Valchařská, Brno, Czechia
2014 Exhibition., Střední formát, Olomouc (with Lucia Kuklišová), Czechia
2014 Last Day at my Lisbon Office, K Galeria, Lisbon, Portugal
2013 Gardens, Galerie 1_7, Ostrava, Czechia

group exhibitions

2022 Higher principle, Galerie G4, Cheb, Czechia
2021 Cat Abuse, Kabinet T. Gallery, Zlín, Czechia
2021 Live Movement, Dukla Gallery, Ostrava, Czechia
2017 Ylín, Galerie Kabinet T, Zlín, Czechia
2016 Josefov 01, Bastion IV, Josefov, Czechia
2015 Okolo světa za 15 dní, Galerie Magazín, Terezín, Czechia
2015 Fotofestival Moravská Třebová, Czechia
2015 Láska, festival Ostrava Photo, Ostrava, Czechia
2014 Human City, Percipi Gallery, Amsterdam, Netherlands
2014 Photo no Photo, Slezské Rudoltice, Czechia
2014 Meziprostory, Klub Vrah, Rožnov pod Radhoštěm, Czechia
2013 JAML, Galerie Borovského, Karviná, Czechia
2013 Photo no Photo, Slezské Rudoltice, Czechia
2011 OxyMoron, Ryslinge Hojskole, Denmark

education
PhD. 2020 – Tomas Bata University, Advertisement Photography
MgA. 2018 Tomas Bata University, Advertisement Photography
2017 – 2018 Bezalel Academy of Arts and Design Jerusalem, Department of Photography
BcA. 2015 Ostravien University, Creative Photography
Bc. 2011 College of Polytechnics Jihlava, Economy and Management
2008 – 2009 WSG Univeristy, Bydgoszcz (erasmus)

work

2022 –
Art and Design Institut
, Prague – lecturer (photography)
2021 –
Center of artistic activities
(IMPULS), Hradec Králové – lecturer (photography)
2019 – 2020
Universal Production Partners
– VFX artist
2017 – 2018
BoysPlayNice
,
LINKA
– architecture photography media communication
2016 –
Young Real Art
– Office Manager
2015 – 2017
Abclinuxu
– editor
2012 Olé Barcelona Hostel, Barcelona, Spain – receptionist
2011 Art Hole Hostel, Prague – receptionist
2010 – 2017
IDG
, SmartWorld, PC World, Game Star – editor
2010 Palace Lisbon Hostel, Lisabon, Portugal – receptionist
2009
Lucky Lake Hostel
, Amsterdam, Netherlands – receptionist, driver
internships and workshops
2022 36Paris22 (Photogether, Moribundus)
2021 Týrání koček (Cat Abuse), Gallery Kabinet T.
2020 Halinka (self-published)
2018 About What I Was Doing in Jerusalem (self published)
2017 Jeruzine 10 (with Kateřina Dvořák), Jerusalem (self published)
publications
2018 Třicet pokojových květin (Thirty house plants), Foto 34
2015 Lukáš Bártl, O tom, co jsem dělal venku, Host 8, Brno, Czechia
2015 Lukáš Bártl, O tom, co jsem dělal venku, Brno, Tiskárna Helbich a.s.
2014 Fábio M. Roque, Private, Our Private Garden, Lisbon, Portugal,
2013 Terezie Foldynová, Rozporuplná zahrada Adama Kenckeho, Protimluv 1, 2, Ostrava, Czechia